Packing and Removals Service
This takes a massive amount of organisation and stress away from you – giving you the "peace of mind" that your furniture and effects have been professionally packed by a professional house packer, which has significantly reduced the risk of damage, which may occur if not packed correctly. Once the House Packing Service has been completed the contents are then insured for the duration of your house move.
Not to mention the amount of time it will save you, trying to pack your home along with all your usual everyday tasks – the house packing team can do it all for you . . . so don't worry about packing request a Full Packing Service Quote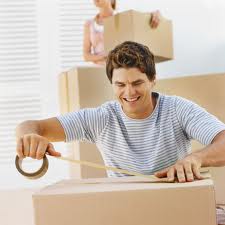 Home Packing Service to Fit your Requirements
Different customers, have different requirements when it comes to moving house. Some customer's are happy to pack the contents of their own home themselves, leaving the furniture movers to simply arrive – load – deliver – then unload. Other's do not have the time or inclination or capacity to pack.
Owner Pack and We Move
When a customer packs their own items, it is important that the packing has been completed prior to the furniture movers arrival, to ensure that there are no delays. If the house packing has not been completed and the customer is still packing, then when they realise the movers are working efficiently, sometimes we see customers rushing with the packing – which ultimately may result in poorly packed items which may get broken. With owner packed items, the contents of any packed boxes can not be insured – so if damage occurs then there can not be a claim made against the removal company.
Fragile Packing Service
This is our most popular level of Packing Service. The customer packs all items which are non-breakable, leaving Fragile and Valuable items to pack. This service ensures that your possessions which may get damaged if not packed properly are packed by a Professional Packer, reducing the risk of damage. Once packed the contents of the Packed Boxes are then insured for the duration of the move.
Full Packing Service
If like many people you are too busy with work and other commitments, or are unable to pack for yourself – or simply do not have the inclination then do not worry . . . . "help is at hand"
Depending on how much you have to pack, a team of packers will arrive either on the morning of the move for small local moves, or the prior to the move day for larger house moves or long distance moves.
All materials are provided for you, all your household effects will be packed and boxes labelled. All you need to do is explain where the items will be going in the new home, and leave the rest for the packers to do. . . Quite simply you do not have to lift a finger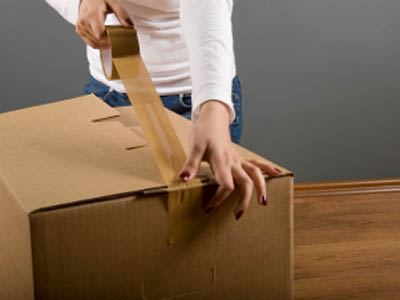 Full Packing and Unpacking Service
This is our top-level packing service. Not only will we arrange the Full Packing Service for you but our movers will also empty all the boxes on arrival at your new home, and dispose of the packing materials for you . . . to be recycled for the next customer.
There are conditions for this level of service, whilst unpacking the contents, they will be unwrapped and placed onto a flat surface, the team can not place items into cupboards. If there is insufficient space, then the boxes will be opened, the contents checked awaiting for space to be emptied onto a flat surface.
The Unpacking Service is charged at an hourly rate – dependent on how many men are required to unpack. Not sure what's the best solution for you? Speak to your removals coordinator and they'll advise you.
Wardrobe Boxes we can Supply at £8.50 Per Box
Taking Care of Your items
When you use a removals service, you trust them to take care of your contents – much of which will have sentimental value and / or financial value.
You need to know that your items will be looked after – from the time of collection to the time they are placed in your new home. At BG Removals we take the responsibility of looking after your furniture very seriously. call now to discuss your needs on 07850 157 618